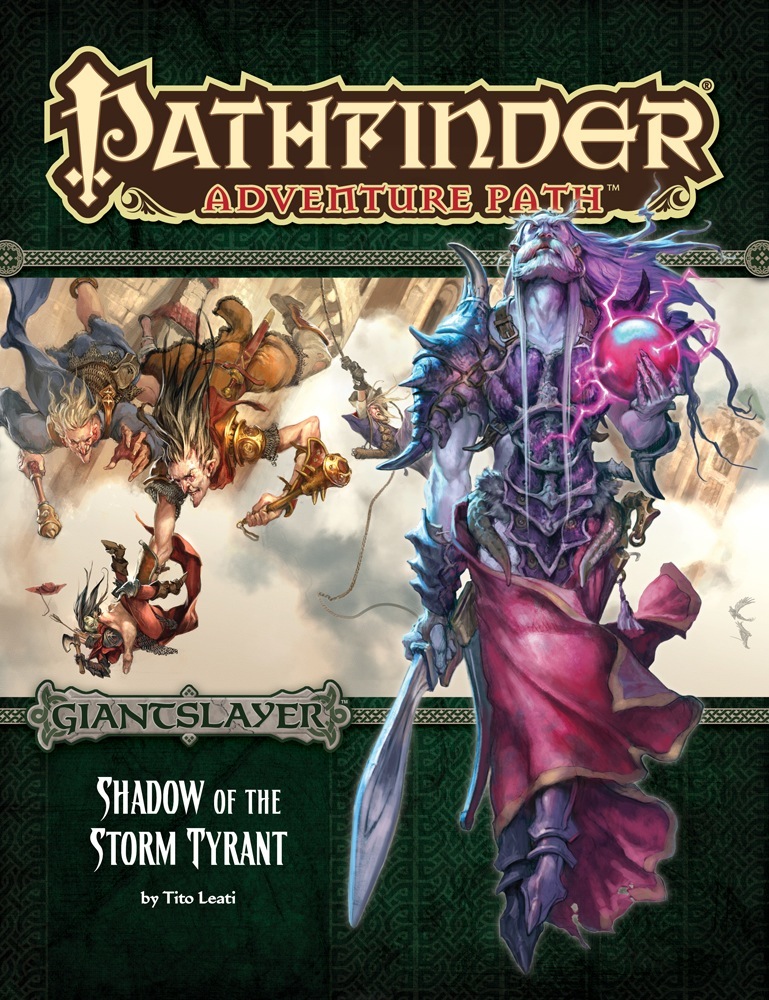 Throughout the Giantslayer Adventure Path, the player characters have taken on the servants of Volstus, the Storm Tyrant and the forces they've been building in the Storm Tyrant's name. In Shadow of the Storm Tyrant

by Tito Leati,

the PCs finally make their way to the Storm Tyrant's cloud castle and take the battle directly to him.
I've had mixed opinions of the instalments of Giantslayer so far—some have been good, others not so good—but
Shadow of the Storm Tyrant
works well as the culminating adventure. It's primarily a dungeon crawl, but has a good sense of urgency and variety that its predecessor,
Anvil of Fire
, is missing. It also has some epic-feeling encounters and combats appropriate for a high-level party, and it makes good use of its setting, which helps to turn what could have been just a bog-standard dungeon crawl into something much more unique.