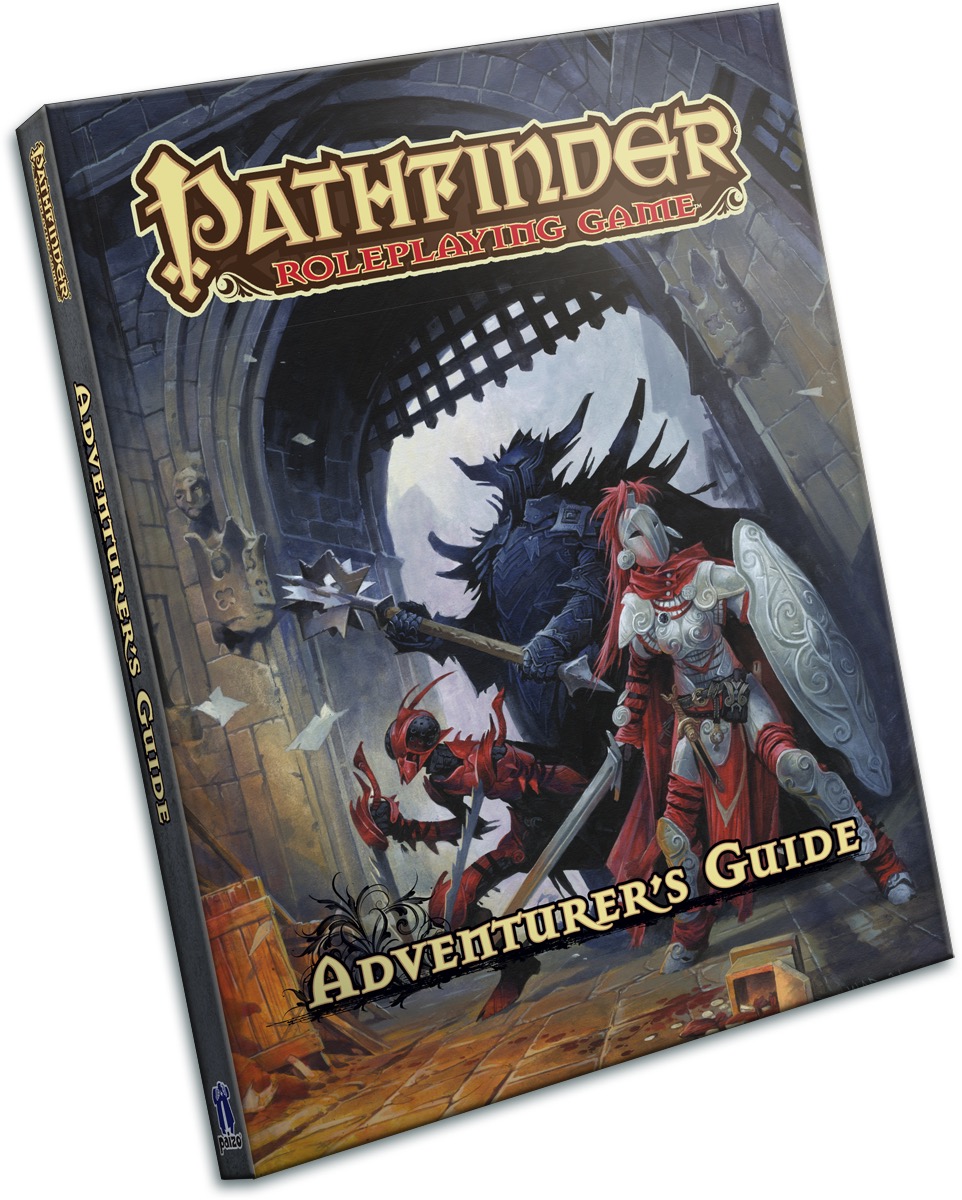 One of the best ways to make new mechanical game content stick out and be memorable is to attach it to creative flavour content. In a game like Pathfinder, which has a massive plethora of options published over numerous books, this has pretty much become a necessity. This is one of the principal reasons I adore Adventurer's Guide

so much.
When
Adventurer's Guide
first came out last year, there was some controversy over the fact that it contains Golarion-specific content.
Previously
, most books published as part of the hardcover Pathfinder Roleplaying Game line have been setting-neutral (apart from a few minor things like the names and domains of gods). Golarion material was limited to the other Pathfinder lines like Pathfinder Campaign Setting and Pathfinder Player Companion. In this way, GMs could use Pathfinder Roleplaying Game books with any setting (whether Golarion, some other published setting, or one of their own creation) without having to make any adjustments.
However, more recent books from the
year or so
have started to contain
more
Golarion-specific content.
Occult Adventures
contains references to the multiverse structure used in Golarion products rather than a more generic planar structure like that used in the earlier
GameMastery Guide
.
Adventurer's Guide
goes even further, presenting
eighteen
organisations all taken from the Golarion setting. The book is pretty much tied completely to the setting.
Many people, particularly those who don't use the Golarion setting, were not happy with this
change
. They felt the book should have been published as part of the Pathfinder Campaign Setting line (which has had several hardcovers published for it, including
The Inner Sea World Guide
,
Inner Sea Gods
, and
Inner Sea Races
). While I do understand why people might feel this way, personally, I like the change. I fully admit to a certain amount of bias here as I use the Golarion setting for my own games, and I've always preferred setting content over generic rules options. But I also fully believe the best mechanical content is generally that which is also attached to flavourful content. It isn't strictly necessary to
attach it to a
setting to make something flavourful—
Occult Adventures
, as an example, certainly provides a lot of flavourful content that is not tied to a specific setting—but
a
setting can
help provide a framework for that flavour.